Lorne Kirsch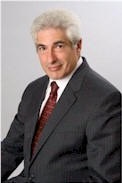 Lorne Kirsch, CA, CBV, CFE is a Business Valuation and Financial Advisor that has practiced exclusively in this discipline for 20 years. He has completed over 500 valuation assignments and has appeared in court as an expert witness on numerous occasions. He is a retired Partner of BDO Dunwoody LLP where he ran that practice. Lorne's past experience with such firms as Richard Wise & Partners has provided him with a solid foundation in the areas of business and securities valuations, mergers and acquisitions, corporate finance and damage quantification.
Lorne has worked closely within many industries, most recently on a major assignment to provide valuation services for the Canadian Government for airport properties. His experience in the high tech, real estate and film industry has caused him to be sought out by companies in these industry sectors throughout Canada and internationally.
Lorne obtained his Chartered Accountant designation in 1984, his CBV designation in 1995 and was awarded his CFE designation from the Association of Certified Fraud Examiners (Austin, Texas) in 1996.
AREAS OF PRACTICE:
Business and Securities Valuations

Mergers, Acquisitions, Divestitures

Corporate Finance

Quantification of Damages

Dispute Analysis and Investigations

Financial Consulting
INDUSTRY EXPERIENCE:
Manufacturing

Real estate

Retail/Wholesale Trading & Distribution

Internet

Entertainment - film

Telecommunications

Information Technology Software & Hardware

Airports

Airlines

Tourism & Recreation

Consumer products

Transportation

Pulp and paper

Schools (Private and trade)

Food & Beverage and Agribusinesses

Biotechnology