Douglas J. Mitchell, BA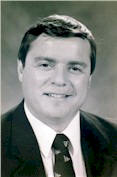 In the last 30 years as a Structured Settlement Specialist Mr. Mitchell:
<![if !supportLists]> · <![endif]> Has been involved in more than 3000 cases where Structured Settlements were used or under consideration. These cases involve scores of different Defendant Insurance Companies and organizations including various Canadian government bodies, the Healthcare Insurance Reciprocal of Canada, and the Canadian Medical Protective Association.
<![if !supportLists]> · <![endif]>Has taught on the Subject of Structured Settlements at the Insurance Institute of Ontario.
<![if !supportLists]> · <![endif]>Has conducted over 300 seminars on Structured Settlements for Lawyers and Financial Advisors in across Canada.
<![if !supportLists]> · <![endif]>Was the advisor to the Ontario Government Committee that drafted "Bill 59", the current Automobile Insurance Legislation, as been the advisor or Structure Broker to every level of Government in Canada from Municipal police forces to the Federal Government.
<![if !supportLists]> · <![endif]>Has been provided with the Mainframe Software from each of the qualified Structured Settlement providers (Life Insurance Companies) and is authorized to bind these Companies to purchase agreements up to $5,000,000 without requiring Head Office approval.
<![if !supportLists]> · <![endif]>Has been chosen by more than 50% of Canada's largest Financial Organizations and independent Financial Advisors to provide Structured Settlement services to their clients.
Mr. Mitchell carries Errors & Omissions Insurance that specifically covers Structured Settlements.
Doug's company Structured Settlements Group Inc. is the ONLY Structured Settlement Specialist recommended by A. M. Best Company, established in 1933.
Every Promise Kept. Every Dollar Paid.