Mr. Rod Burylo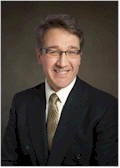 Rod Burylo is an international speaker, business author, media contributor, and consultant specializing in the financial services and accounting industries.
Rod has over 30 years of experience, including retail financial services distribution and financial planning, for companies like Royal Bank and Investors Group. During that time, Rod earned his CFP designation, and founded Canadians Retiring Aboard – for which he earned a Canadian Advisor of the Year Award in 2004.
Rod provided professional and business development training as Associate Regional Director before founding a new business that would become Canada's largest exempt market dealership, where Rod was Chief Compliance Officer and Director.
Since successfully exiting from that dealership, Rod completed his CIM and FCSI designations, and provides education and support to several advisor registrant and dealership categories, including investment fund managers and portfolio managers.
Rod serves on Investment Review Committee as an Associate Portfolio Manager and as Manager of ESG Integration for Croft Financial Group. Additionally, Rod serves as Director for the Foundation for the Advancement of Entrepreneurship, as Director for Public Business Accountants Society of Alberta, and as Board Advisor to Pinnacle Accounting and Finance.
Rod specializes in the area of professional and business ethics. With an undergraduate focus on applied ethics, and post-graduate level research in bio-medical ethics, Rod has been writing and teaching about business ethics, professional responsibility, and corporate governance for over 30 years. He teaches required professional ethics classes for several designations and registration categories, including CFP, RFP, CPA and PBA.
Rod believes that professional ethics contributes to business success, not only by reducing risk, but by increasing business opportunities, establishing trust, and solidifying relationships. His most recent book, The Wealthy Buddhist, discusses the relationship between ethics, values and entrepreneurship.
For his writing, teaching and support of financial literacy and entrepreneurial education, Rod was the acknowledged as a 2109 IFSE Institute Award for Financial Literacy Champion finalist.