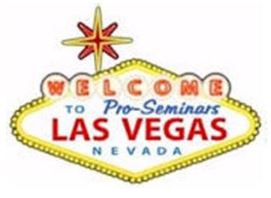 Come Celebrate our 22nd National Advisors Conference
September 18, 19, 20 2023
New presentations that will help you grow your business immediately!
2023 Sponsors To Be Announced Soon
Our 2023 Theme – "Financial Security – What a Concept!"
Planning and advice have become commoditized. Today it takes being a great "storyteller" to differentiate yourself from the technicians. A compelling story wrapped around a valuable concept that people understand will help you help more and sell more. It's a critical part of the professional sales process that escapes many average advisors.
The problem is that hardest part of arranging financial security is often understanding what it takes to get it. While the fine details and technicalities explain it, it's only presenting the concept in a simple story that anyone can understand that gets consumers to buy into the idea for them. When anyone can understand, anyone can buy and that's what the 2023 National Advisors Conference will show you.
The 2023 conference theme is "Financial Security – What a concept!". All 2023 platform presenters will be giving you concepts, strategies, and ideas that will help you explain both complex and everyday topics more easily and clearly. You're sure to come away with a story that will change the trajectory of your business.
This Concept-focused approach is a new twist on our program so that we can provide your more value and actual ideas you can use confidently immediately upon your return home. We want you to get the "NAC" for what it takes to leverage your current skills and marketplace to improve your income. And be a better all-around advisor.
Find your "Story" at NAC 2023. What a concept!
__________________________________________________________________________________________________________________
MEET N GREET – Join us on Sunday, September 17, 2023 from 5:30 – 8:30 pm. See familiar faces and meet new ones before the conference begins the next morning.

Keep checking back for information as it gets updated.

__________________________________________________________________________________________________________________

REGISTRATION INFORMATION

EARLY BIRD SPECIAL REGISTRATION FEE - Applies to all registrations booked and paid for prior to August 1, 2023

If you stay at the conference hotel, the Tuscany Suites & Casino, the Conference registration fee is only $349.00... If you are staying elsewhere or book through a third party (Expedia, etc), the Conference fee is $399.00.

REGULAR REGISTRATION FEE - Applies to all registration received and paid for after August 1, 2023

If you stay at the conference hotel, the Tuscany Suites & Casino, the Conference registration fee is $399.00. If you are staying elsewhere or booking through a third party (Expedia, etc), the Conference fee is $449.00.

SPECIAL NOTE - The conference ends on Wednesday Sept. 20, 2023. So that you do not miss any of this conference, please book your accommodations at the Tuscany so that you check out no earlier than Thursday Sept. 21, and arrange for your return flight from Vegas for Thursday Sept. 21, 2023.

This way, you will enjoy the full 23rd NATIONAL ADVISORS CONFERENCE experience and all the CE credits that go along with attending the full conference.

__________________________________________________________________________________________________________________
THE LOCATION
Book Your Room at The Tuscany Suites and Casino NOW!
It Will Sell Out! September 18, 19, 20 2023



Tuscany Suites & Casino

255 East Flamingo Road - Las Vegas, Nevada September 18, 19, 20 2023

EXTRA SPECIAL Conference Rate - $79.00 per night! (Monday, September 11th through to Friday, September 22nd)

NOTE - The rate for Friday September 15th, Saturday September 16th & Friday September 22nd is $159.00
PLEASE BOOK YOUR ROOM DIRECTLY WITH THE TUSCANY
This rate includes free in room internet access and there WILL NOT be a resort fee added to your room rate when you book your accommodations with the Tuscany either online or at the toll-free number below. You can either book using the "Book Your Room" online portal, or by calling them at: 877-TUSCAN1 and mentioning the Pro-Seminars Conference.
Please note – If you book with a third party, you WILL BE charged the resort fee by the Tuscany.
| | |
| --- | --- |
| | You can arrive as early as 9/11/2023 and leave as late as 9/22/2023 - SAME GREAT RATE (Not including Friday's & Saturday's)! |
AMENITIES
Wake up or wind down before going to bed. Enjoy a complimentary workout on us.
Swim in our lap pool or relax in the spa.