Alex Lekas, B. A. Econ, CFP
Director of Sales iA Financial Group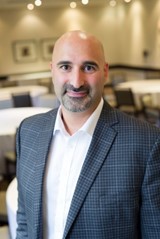 Alex has been in the Financial Services Industry for 21 years. Upon graduating from the University of Western Ontario with a BA in Economics in 1997, he began his career in sales within the P&C division of the Co-Operators Insurance Company.
In 2001, he moved to London Life to become a Financial Advisor.
In 2006, he made the move to the independent broker network where he continued to grow his practice and became a CFP in 2010.
Alex accepted the position of Director of Sales with iA Financial Group in 2012. Since then he has been busy forging new relationships with advisors and agencies.