---
MANY of our courses qualify for double credits! (Life & General)

With Pro-Seminars it's easy to fulfill your CE requirements!

MANY of our courses qualify for Life, A&S & General CE credits

No hassle! Just convenient, affordable, high quality CE, right at your fingertips. To order, call us at 877-524-7121 or order online to register for the courses you want to complete.

After you study the material at your own pace, answer the multiple choice questions and then print your Certificate of Completion from your own printer.

What is the cost? - Course is based on the total credit hours X $10.00 per credit hour + TAX

Example - 3 hour course = $30.00 + TAX

If you do not want to complete the course online, an additional cost of $25 for shipping & handling will be applied to ship the course/s to you.

Licensed in Manitoba? Important Note -

You may complete as many credits as you require using our online courses because as an accredited course provider for Manitoba Pro-Seminars is exempt from the 10 hour maximum online credit rule!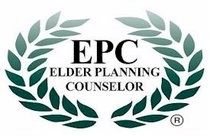 Pro-Seminars is proud to announce that we have been appointed a supplier of the Elder Planning Counselor distance learning program!

Earn your Elder Planning Counselor designation by distance learning.
Start today!
Program consists of 4 modules - Earn 10 CE Credit hours per module!

Click here for the details


Further questions or inquiries? Email Tom Miller




203-4438 Ontario Street, Beamsville, ON L0R 1B5
Toll Free Phone 877 524-7121 Toll Free Fax 866 277-4511

Click here for questions, comments, suggestions or to receive seminar notifications.
E mail Pro-Seminars Privacy Statement
This web site Copyright © 2021 Pro-Seminars (2020) Ltd.