Mr. Don Xavier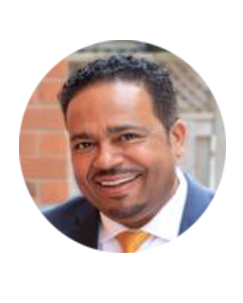 Don Xavier is an entrepreneur, author, motivational speaker and actor with a super-awesome attitude!
His focus is to make a positive difference in the lives of others and help them achieve their personal best.
His speaking inspires you to take action, and his keynote deliverance is a moving, self-management program for anyone who wants to shake off mediocrity and live his or her best, today.
He began his career in the financial services industry in 1987 with a large Canadian insurance Company as an agent knocking on doors. Since then, his credits include many progressive positions from District Manager to President & CEO.
From building a successful Insurance and Investment Brokerage with over 200 producing advisors and a Mutual fund branch, to writing 3 Canadian best-selling self-help books and a Sales Management Mastery program titled "Boost the value of your business" which is approved by the financial services regulators for 11 continuing education credits.
Don has facilitated over 750 seminars, conferences and workshops for many institutions in many countries. Including: Canada, USA, Caribbean, Europe, Africa and Cabo Verde Islands.
His programs will bring a simple, yet powerful message full of passion to any audience and leave them with a positive mental attitude striving to achieve greatness. His ideas, principles, techniques and real life examples are super-motivational and can be implemented by anyone, in any industry, immediately.