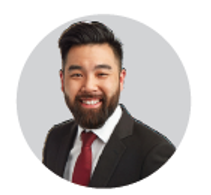 Mr. Geoffrey Mo
Geoff works closely with the RVP, and is focused on providing exceptional levels of support to Advisors and MGA offices.
This support comes in the form of product knowledge, familiarity with SSQ's Business Processes and his ability to Problem Solve.
Outside of work, Geoff enjoys beach sports, traveling, and spending time with his friends and family.
Geoff studied Political Science and Economics at the University of Toronto. Geoff has completed his CSC, CPH, and DFOL.