Lysa Fitzgerald
Vice President Sales, Manulife Bank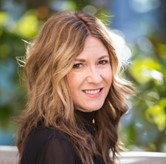 Lysa Fitzgerald is Vice President of Sales for Manulife Bank and Trust. A member of Manulife Bank's Leadership Team, Lysa is responsible for the creation and delivery of a sales strategy that fuels the successful execution of the business goals. She works collaboratively with other Bank leaders and her Sales Leadership Team to drive retail and business sales growth through our advisor, broker and direct channels, and cultivates a high performing sales team where people build their careers and realize their potential.
Prior to joining Manulife in 2012, Lysa honed her deep financial and wealth management knowledge in several senior leadership roles at TD Bank. She has more than 25 years of private and business banking experience in the financial services industry, focused on high net worth clients. A recognized change leader, Lysa helped lead the implementation of a new business banking structure at TD Bank and full sales structure at Manulife Bank.
Lysa serves as executive sponsor of Manulife Bank's Diversity and Inclusion committee and was one of the founding chairs for Manulife's Global Women's Alliance (GWA) Kitchener/Waterloo/Oakville chapter.
Lysa earned a Bachelor of Arts from the University of Western. She is also a Certified Financial Planner (CFP) since 2004.