Michael Danks, CLU., AIIC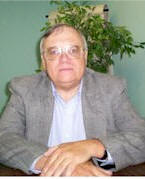 Michael Danks entered the insurance business in 1978. Over the years, he has obtained his CLU and AIIC designations. Michael was a trainer at North America Life and Director of Marketing and Training at Commercial Life.
Through his effort and determination, he built $25,000,000 of premium for the Chambers of Commerce Group Plan and developed the Better Business Bureau insurance plan in Ontario. Michael is currently the Director of the Innovative Business Club, an international business association providing networking, education and group insurance.
Mike has six children and four grandchildren. In his spare time he is a farmer in Picton, ON.