Michael (Mike) Amo, FLMI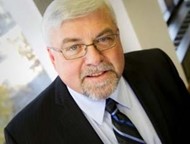 Mike is entering his 36th year in the Insurance Business. He started as a Head
Office Underwriter for 9 years moving to Product Development, Marketing and Agent Training.
After 11 years in the Various Head Office positions Mike entered the Field side of his career as an Advisor moving to Sales Manager and Branch Manager.
Mike has been a valuable asset to the IA Marketing Team where he has held his current position as Director of Sales for the last nine years.