Mr. Richard Dolan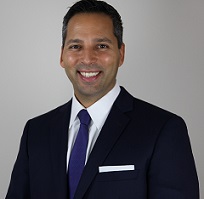 Mr. Dolan is a creative, educating and motivating force behind many innovative financial products structured by some of the world's leading financial institutions. Mr. Dolan began his career in the financial services arena in 1991 and since, has held many senior titles at firms such as Midland Walwyn / Merrill Lynch (Canada), Infinity Mutual Funds, Dundee Wealth Management, Spectrum Investments/Sun Life Financial, Paradigm Asset Management / Paradigm Global Advisor LLC New York and ING Funds (Canada).
Mr. Dolan began structuring products with financial institutions since 2002, focused on Principle Protected Notes linked to Hedge Funds, and Fund of Funds; and did so with financial icons such as National Bank, Van Hedge, Societe Generale and BNP Paribas. Mr. Dolan entered the real estate realm in 2006, structuring the very first retail offering in land banking in Ontario.
Mr. Dolan has logged nearly 1,000 television and radio appearances since 1999 and is an established author. As an educator, coach and strategist, Mr. Dolan draws from his suite of publications that include and are not limited to: 'The Invincible Investor' – co-authored by himself and lead authored by Dr. Paul G. Stoltz, 'The Authentic Advisor' – foreword written by National Post's financial columnist - Jonathan Chevreau.
Richard earned certificates in Marketing and Selling Wealth Management Services and Certified Wealth Management at the Schulich School of Business, Executive Development Division of York University.