Charles Marcus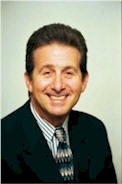 Charles is a successful business leader and a highly sought after international keynote speaker. He is also the best selling author of the highly acclaimed book Success Is Not a Spectator Sport: How to Take Action and Achieve More. His new book, due to be published in late 2010 will be titled Dare to Be Great: How to Get to World Class.
He is also a former award-winning sales professional and corporate leader in the sales and service industry, winning the prestigious Excellence in Sales award from a major corporation for exceptional accomplishments in sales, marketing and customer service. He was always in the top 1% of sales in his company worldwide. In addition, Charles has been nominated in the past for the Courage to Comeback Award in Ontario, Canada. He was also nominated for the prestigious Management and Achievement Award for exceptional business achievements and his contribution to the community at large, from McGill University, in Montreal, Quebec.
Originally from England and now a resident of Canada, Charles Marcus has come a long way. For over 25 years, he could not do what most of us take for granted—speak. He lived with a severe stuttering disability, sometimes going for long periods of not being able to speak at all, suffering much ridicule, rejection and prejudice…and dreaming one day of being able to speak fluently in public.
He was finally able to realize this dream after making an important decision: to take full responsibility for his life and confront his challenges and fears head-on. Today, Charles is an inspiration to people all over the world, combining his story of overcoming adversity and winning against the odds with his streetwise, down-to-earth business, sales and leadership savvy. With his unique "tell it like it is" style, he delivers highly customized, dynamic, motivational and business keynote presentations and seminar programs that are also fun.
Charles' thought-provoking ideas resonate with participants in a very special way. Attendees identify their own circumstances, challenges and situation in the field in relation to his story and message. Above all, his message empowers each audience member to identify and unleash the magnificent potential and greatness that lies within each of us. His whole focus is to motivate, inform, empower, entertain, challenge and inspire his audience to take action! His insights, strategies and ideas can be used immediately to generate business in the field.
What people are saying about Charles…
"You may not know this but in my 23 years with Investors Group, I have probably listened to hundreds of keynote speakers from all walks of life at various conferences and meetings. I can name but a few of them. Most speakers are good, even excellent. They have to be to reach an Investors Group Podium.
Few are memorable. You, Sir, are MEMORABLE"
Perry Catena
Regional Director, Investors Group Financial Services Inc
**************************************************************************
"The feedback from your talk to our advisors and management team has been phenomenal. You were terrific, a breath of fresh air. Whilst I had heard a lot about you and you came highly recommended, you surpassed even my expectations"
Arthur Jefferson
Regional Director, Freedom 55 Financial
Charles Marcus Speaking Topics
Success is Not a Spectator Sport: How to Take Action and Achieve More
This keynote presentation based on Charles' best selling book will help your audience to develop the mindset, create the game plan, shape the strategies and find the discipline and motivation to complete the plays necessary for success.
Learn how to become a true leader of your own destiny, build winning and lasting relationships, set goals that really work, treat every setback as a valuable learning experience and learn the number one key to your success.
Dare To be Great: How To Get To World Class
This presentation will challenge you. It will give you insights, life lessons and cutting edge ideas about what it takes to be a champion and get to world class in business and in life. Drawing on Charles' personal and professional experiences, this will raise the bar and give you the tools and inspiration to get to the next level. Learn four principles to get you to world class and how to unleash the magnificent potential and greatness that lies within each one of us.
Seize the Moment: Winning in a Changing World
Change is all around us. the players and winners in the 21st Century are the people who are courageous, who show no fear and recognize that change is not always easy but that it is frequently necessary. Charles Marcus knows all about change, by overcoming a severe stuttering disability and winning against the odds, he will show the audience how to embrace change and how much of the fear, pain and uncertainty can be harnessed into positive energy and atitude.