Donna Ritch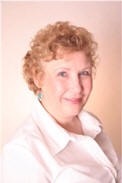 Donna Ritch, Founder and Principal of Change of Season, is a Registered Nurse, Elder Planning Counselor and highly praised speaker on the subject of health and wellness, aging and care giving. Donna has dedicated her life to helping people manage life transitions dealing with aging, loss, divorce and grieving.
Donna's distinctive talent is her ability to take difficult subject matter, personalize it and communicate it in a friendly manner that her audience relates to.
Donna is active on the public speaking circuit, speaking at community health, wellness and care giving events. Donna's work with the Canadian Initiative for Elder Planning Studies has taken her across Canada and moving into the United States. Donna also presents at various national association conferences, such as The National Wellness Conference.
As a volunteer with the Durham Warm Water Aquatic Program, DWWAP, Donna has taken several training programs from WaterART and instructs a warm water exercise program for people with arthritis and other health challenges. She is also invested in assisting the valued work of the Parish Nurse's health and healing ministry. Her belief in the health of the mind, body and spirit has lead Donna to become a member of Westminster United Church's Health Cabinet.
The mother of three, Donna has joined the new healthy generation of youthful grandmothers!
The seminars offered can be tailored toward a specific audience or area or interest. The length of each seminar depends on the audience and the sponsor objectives. A seminar can range from one hour to all day. Donna is located just east of Toronto, Canada but travels throughout North America to deliver her presentations.