Jean-Luc Major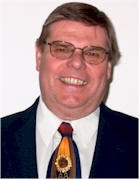 Talk about someone with an extensive insurance experience! After many years in the industry, Jean-Luc Major, a fully bilingual self-made man, argues that hands-on experience is the most efficient way to learn. Jean-Luc proves it as he started in the industry as an A&S underwriter and eventually progressed as a life insurance underwriter and was finally promoted as the chief underwriter. Mr. Major moved on to become a brokerage manager and later joined a prominent MGA in the Ottawa area as the training director. He was then recruited as agency manager and trainer for a company established in West Africa. Coming back to Canada after this 4 year experience, Jean-Luc opened his own MGA shop in partnership with a former colleague. The operation was sold to his partner as he joined a Toronto based company as a marketing specialist.
Mr. Major has been consulting for many years and is known as someone who can transform complicated insurance concepts in easy to understand presentations. He has come to realize that most presenters misuse Power Point as a presentation tool where the slides are nothing more than sentences on a page. Jean-Lucís work is visually oriented making it easier for the spectators to retain the communicated message. His presentations can also be tailored to fit the needs of a specific audience or offered to a mixed public.
Jean-Luc is absolutely passionate about his subjects. A creator and motivator, he will leave the audience wanting for more. He is invariably re-invited to speak at all Pro-Seminars gatherings across Canada, his schedule permitting.
Presentations general knowledge
∑ UL 101
∑ LiesÖ What Lies Behind Insurance Illustrations?
∑ Critical Illness, Health Option (split $ CI)
∑ Grouped Critical Illness Insurance
∑ Wealth Management Plan (back to back planning)
∑ Asset Protection in Case of a Critical Illness
∑ Family Investment Program
Sales ideas
∑ Target Marketing and Product Packaging
∑ Tuition Protection
∑ Working Mom Insurance (Leave of Absence Insurance)
∑ Intergenerational Transfer
∑ Boomer Plan
∑ Why Sell Critical Illness Insurance?

Jean-Luc will create and deliver presentations based on your individual requirements.