Jerome Mayne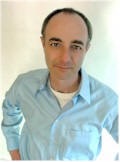 Since graduating from high school in 1985, Jerome Mayne – a regular guy, had a kid, got married, had another kid, built a real estate investment company, got divorced, built a finance company, went to prison, got cancer, lived, got out of prison, had miracle child, and then he got married again.
Needless to say, he has a few stories to tell.
In his mid-20s Jerome was an aspiring finance professional. His first job in the corporate world was with a national mortgage banking corporation. He grew as an entrepreneur, climbing the corporate ladder until he finally reached the top position of president and CEO of the companies that he founded.
His stay on the top ended in a hurricane of FBI investigations, indictments, criminal court appearances and finally, prison. He was charged with mail fraud, wire fraud and money laundering stemming from his actions years earlier while working at his first job in finance. He ultimately received a 21 month prison sentence and his life was changed forever.
Since his release from prison Jerome has shared his story and experience in the hopes of helping students and business professionals make the right decisions when the right decisions aren't easy. He is not Frank Abignale, but he is less expensive than Frank Abignale.
"I work with organizations who want their people to make the right decisions when the right decisions aren't easy. I address the "slippery slope", the consequences of fraud and the importance of ethics. Ultimately, I help business professionals stay out of prison.
To be honest, I don't deal too much with the mechanics of preventing fraud. I care about the attitudes of corporate professionals and their ethical choices. I inspire and motivate business men and women to be better at what they do. After all, companies don't go to prison, people do - and I speak from firsthand experience.
One of my presentations is titled Fraud & Consequences. It includes my real life story as a former white collar criminal; an entrepreneur who crossed the line. My story explodes into a nightmare of FBI investigations, federal court and finally prison. This presentation will eliminate the "gray areas" that exist in today's, business-as-usual, corporate culture. This presentation is a real life lesson in corporate ethics.
I am serious because I have powerful keynotes on serious issues, but I make the information easy to digest because it is presented in a humorous fashion. Most of the time my presentations and workshops qualify for continuing education credit as well as professional designation credit.
Oftentimes when professionals think of ethics or fraud presentations and classes, they think, "Boring." Not with me and not with my presentations and workshops.
PRESENTATIONS
FRAUD & CONSEQUENCES
Would you stand up for what you believe is right or would you choose to keep your job and risk going to prison? Could your family; your kids overcome the shame and embarrassment of your criminal conviction? These seemingly impossible questions challenges have answers.
Jerome Mayne, leading expert in the United States on ethics and adversity, takes you on his personal journey from CEO, father of two young boys, living in a quaint neighborhood, to a whirlwind of FBI investigations, federal court, and finally prison.
He will bring you along on his emotional journey and you will understand how he dealt with adversity through his reliance upon the strength of others and by finding the humor in the middle of a nightmare. His stories will help you understand your vulnerabilities, and you'll take away all the tools you'll need to save yourself from making the wrong decisions and losing everything you've ever worked for.
In Fraud & Consequences you will learn:
where your vulnerabilities lie

how easy it is to join a conspiracy - even if you didn't intend to

how the phrase, "no harm, no foul" is absolutely ridiculous

that real con men are out there and how they will recruit you

the devastating effects committing fraud has on the victims, your profession and your family

how to maintain a relationship with your kids through snail mail and collect phone calls

find out once and for all whether or not there really is, in fact, a big guy named Bubba
Jerome will show you that the unethical behaviors that exist today in the "business as usual" corporate culture can get you your own Federal Inmate Number.
ALL THAT ETHICAL JAZZ
Companies don't go to prison – people do!
Did you ever go with the flow because it was easier than asserting yourself? Professionals from young to old are faced with tough decisions every day. Ethics is more than just the actions you take when faced with tough choices, it is how you behave as a person every day.
Self-confidence combined with creative problem solving skills not only lead to stronger values, they lead to a stronger bottom line.
Jerome leads your group through real solutions to the day-to-day ethical challenges that we all must face. All That Ethical Jazz is not just a sit-and-listen presentation. Using interactive exercises, Jerome inspires thought-provoking discussions that produce real-world solutions. Your group will learn to truly trust their instincts and tap into the many creative choices that are right at their fingertips.
In All That Ethical Jazz your group will learn:
Why codes of ethics are in place (and confusing)

That your instinct rarely tells you to do the wrong thing first

How to listen to that "gut" feeling

How to avoid being beaten be the "Con Men", that are all around you

The red-flag indicators of unethical behavior

How to trust yourself and make the right decisions, on the spot!
SURVIVE LIFE WHILE LAUGHING YOURSELF TO DEATH
At the end of the day we can ask ourselves three questions.
- Did I laugh enough?
- Did I learn enough?
- Did I leave the day better than I found it?
Jerome Mayne, a former federal inmate and cancer survivor has truly learned the secrets of how to live. His life changing experiences taught him how we take so many of our precious moments on this earth for granted and what to do to live each day happier and more content.
Is laughter the best medicine? As a motivational speaker, Jerome thinks it is one of the keys to healthy life balance. He will show your group how comedy and allowing yourself to laugh is a sign that you are living well.
Learning is always about humility. Self-centeredness and humility cannot exist on the same plane. If you are not open to learning, you must think you already know everything. If you already know everything, how can you grow? Jerome will show you how to remain teachable, even in areas where you think you are the "Mr. Know It All" - and love every minute of it.
How can you leave the day better than you found it? By default, if you have laughed and remained humble throughout the course of your day, you will be leaving the day better than you found it. And some days, if you're lucky, the day will leave you better than you found it.
For your conference, convention or company event, Jerome's keynote presentation, Survive Life While Laughing Yourself to Death, will leave your audience energized, invigorated and on a path to living a better life . Oh, and they will laugh.