Jim Ruta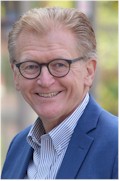 Jim's mission is simple – to preserve, promote and propel the financial advisor business.
A former insurance advisor and executive manager of a 250-advisor agency, Jim is an industry thought leader, coach, podcaster and keynote speaker. He's coached thousands of advisors worldwide and know what advisors do to be industry icons. He brings those secrets to you and your audience. He brings practice management, sales and management theory to life with high energy and enthusiasm. He has spoken 4 times at the MDRT Annual Meeting including the Main Platform. He is a best-selling author and an industry media personality.
Jim is passionate about driving performance with ICON Protocol™, the four key competencies of top advisors. He is a regular on Facebook Live @JimRutaTV and writes for top industry publications.
Jim is Executive Vice-President of The Covenant Group in Toronto – a worldwide leader in helping entrepreneurial individuals, teams, distribution organizations, institutions redefine their performance.
What you don't know about Jim – He's a classically trained violinist, a trained Emergency Medical Technician, a licensed private pilot, a former Ski Patroller and one time alpine and water ski instructor… and a lifetime student of the financial services business.
Jim Ruta Presentations
As Canada's leading life insurance advisor and manager coach and speaker, Jim Ruta brings unmatched energy and ideas to your audience. From the MDRT Annual Meeting Main Platform to conferences around the world, Jim earns the standing ovations he receives. The reason is simple, he understands the business from having worked in it at the highest level.
Jim says there is only one good reason to be in business – to become an ICON – the representative symbol of the ideal in your industry. Jim helps advisors on their lifelong journey of becoming their best.
ICON Protocol is more than the ideal, it is the formula acronym for it – Inspiration, Communication, Organization and Numeration. These are the rules top advisors follow to lead the industry. Take on this winning mindset and anyone can use what they know to achieve more.

Jim's most popular presentations:
Advisors:
TOP SECRETS of The Industry's Best – The 4 Key Competencies of ICON Advisors – Jim reveals how top advisors get to the top with this high-energy presentation. Advisors will discover the practice management ideas it takes to be their best and how they can make it happen, regardless of the process they follow today. Great for any audience that wants to be re-energized to do their best.
ICON Protocol™ and Selling Life Insurance - Jim shows advisors how to apply ICON Protocol™ to their business and outperform their best year ever. Attendees get specific sales communication ideas for the life insurance business and motivation to do more. Great for any group that wants to sell more life insurance products.
The "If Money Were No Object" Approach to Insurance and Financial Planning – This is Jim's universal sales starter idea develop with top sales professionals for over 20 years. This makes starting the insurance discussion easier and makes you more compliant at the same time. It's not about being "salesy", it's about being transparent. Great for any group that wants to kick-start their business.
Leaders:
Coaching Excellence with ICON Protocol™ - If you want ICONs in your office, you have to know how to help average advisors develop and good advisors become great. That takes ICON Coaching strategies and skills. This presentation demonstrates what leaders need to do to help their associates start fast, develop right and excel in business. Coaching skills are
The Right Way to Recruit the Right Kind - Management teams that want to attract, select and develop more and better associates will get a head start with this presentation. Discover how ICON Protocol™ applies to management and recruiting and how to find and develop potential ICONs when recruiting. If you want to increase your field force and improve your retention, this is the right way to do it.
Each of these talks are tailored to suit the needs of meeting producers even as late as at the event. Jim takes great pride in making sure that the content you expect is what you need and that you get even more than you hoped for.
Here is what some recent organizers say about Jim's presentations:
Jim sees his job as making the organizers look like geniuses for bringing him in and he takes that role very seriously.
"Jim, thanks for making me look good today. Your presentation was a great success. You are TOPS in my world."
Jim Nicklaus, Farm Bureau Financial Services, Des Moines, Iowa
"Thank you for a powerful, jam packed, thought provoking, inspiring, and motivational presentation at our Circle of Excellence Las Vegas Conference. Your presentation was an outstanding success. Without question, you had our attention from your very first words to your closing remarks. You appealed to the veterans, the rookies, the life producers and the P&C brokers… well done!"
Robert Jackson, BF&M Life Insurance Company Limited, Nassau, Bahamas
"Jim Ruta is the only speaker we had last year that received a legitimate standing ovation. He's a pro and great to work with. Jim would be an excellent Opening Speaker for you!!"
Mark Jones, President, NAIFA Houston
"It was a true honor and privilege to have you here in Omaha—you were absolutely AWESOME!!! You are not only a great Ambassador for the Life Insurance Industry—but your Passion and Belief System about who we are and the difference we make in our Clients' Lives is truly remarkable and an inspiration—thanks for bringing your Missionary Zeal to us today—we were blessed by your Message—it was timely and so refreshing in this day and age."
Terry Headley, Past National President, NAIFA
If you have an event where you want to inspire your audience Jim's your man. He can do 50 minutes or three hours and anything in between. Breakout sessions are no problem either. He can also provide you with a promotional video for the event to help build your attendance.
If you want a world class speaker for your group, you want Jim on your program.